Daniel Kahl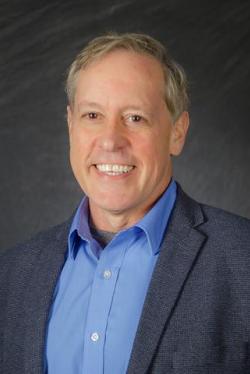 513 Garrigus Building
325 Cooper Drive
Lexington, KY 40546
Last Revised: Dec 1st, 2022
Professional Biography
Professional Profile
Dr. Kahl is a Cooperative Extension Specialist serving as an Assistant professor of Community and Leadership Development and the Associate Director of CEDIK (the Community and Economic Development Initiative of Kentucky) at the University of Kentucky. In addition, he serves as a collaborative research partner with the CLD Community Innovation Lab.
Dr. Kahl has nearly 20 years of experience working with local community improvement teams and developing programs to support sustained community development initiatives. His history  includes 9 years of directing a non-profit organization; 2 years of directing an AmeriCorps Service Learning project; 2 years of creating a state environmental leadership program (and participating in it for the next 12 years); 14 years of directing a state community improvement program; 7 years of supporting civic engagement and facilitation training through the Institute of Civic Discourse and Democracy; and 10 years of coordinating university outreach and extension projects to improve communities.
Dr. Kahl is committed to helping community members improve their environment and quality of life through purposeful organizing for action.  This includes facilitated conversations to work through differences and identify common interests, as well as shared planning and decision making processes. Current projects include coordinating the CEDIK Business Retention and Expansion program, working with high school Agricultural Education classes to support rural business, designing programs to support community members in discovering and improving local policies, systems, and environmental access to health, a community coaching initiative, a community engagement initiative through the Community Development Society, teaching a class on Community Leadership, and establishing community engagement resources for use in Kentucky Cooperative Extension.
Contact me for assistance with:
Facilitation training
Strategic planning
Community engagement processes
Community leadership program design and programming.
University/Committee Involvement:
Associate Director, CEDIK
Leadership team, Community Innovation Lab
Executive Committee, Department of Community and Leadership Development
Program Committee, Department of Community and Leadership Development
Currently, Dr. Kahl is working on several grants and projects that include:
Development of community engagement resources to assess and improve community policy, systems and environmental access to health resources;
A text book chapter about community engagement processes to respond to climate change;
Testing of a curriculum that connects high school youth with local businesses to improve market reach;
Facilitating Business Retention and Expansion processes for Kentucky communities;
Coordinating community improvement initiatives with the Community Development Society;
Assisting community-based leadership programs;
Training community coaching skills for guiding groups through successful change initiatives.
Presentations:
In January of 2018, a recorded webinar titled "How Can I Be of Service? Determining the Best Role (of Extension) for Community Engagement" is a webinar archived with the Southern Region Development Center which explores the ways that agents can best engage with communities to expand their impact.
In March of 2018, Dr. Kahl provided an interactive presentation to his colleagues at the University of Kentucky Community and Leadership Development Department through the CLD Unexpected! series. A recorded version of the presentation, "What's So Important About Participatory Community Development?" explores the value of community engagement and captures some of the engaged work being done through the Department of Community and Leadership Development, the Community Innovation Lab, and CEDIK.