Ron Hustedde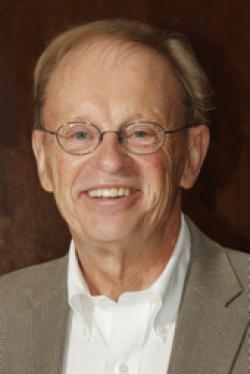 506 Garrigus Building
325 Cooper Drive
Lexington, KY 40546
Last Revised: Mar 21st, 2023
Professional Biography
Professional Profile
Ronald Hustedde  is an Extension professor of University of Kentucky in the Department of Community and Leadership Development. He has served as a research director and public policy specialist with the University of Kentucky Appalachian Center. His specialties include community economic development, rural entrepreneurship, youth entrepreneurship, public deliberation about contentious issues, public conflict analysis and resolution and various approaches to community development. 
Before pursuing an academic career, Hustedde was a non-commissioned infantry officer in the U.S. Army.  He also served as a Peace Corps Volunteer in Central America and worked as an Extension community development and horticulture agent with the University of Wisconsin Cooperative Extension Service.  These practical experiences and his scholarly and Extension pursuits have grounded him in the field of community and leadership development.
He was elected to the Community Development Society presidential track in 1996 and was elected again as Chair of the Society's Board of Directors for the period of October 2021 to July 2022.  He was also elected to serve as one of two North American representatives for the Board of Directors of the International Association for Community Development (based in Scotland). He has received numerous grants from federal, state and foundation resources to complement his community development Extension work. He has been the director of the Kentucky Entrepreneurial Coaches Institute, a unique leadership program in Appalachian and South Central Kentucky. He has published widely in his specialty areas and is recognized with national and regional awards for his community development Extension efforts.
He recently taught graduate courses about Theories and Practices of Community Development and Listening Approaches in Public Settings.  He has also facilitated an undergraduate course on field experiences in community and leadership development.  He has led student-involved learning experiences in Scotland, Canada and Indonesia and has been invited to give community development-related workshops in China, Italy, Korea, Portugal, Serbia and Scotland. He has presented at numerous international conferences in Asia, Africa, Europe, and Oceania and is delighted to be part of this changing and creative field.
Contact me for assistance with:
Community Development
Leadership Development with a focus on social entrepreneurship
Public Conflict Analysis and Resolution
Public Deliberation about Contentious Issues
Building Entrepreneurial Cultures including creativity and imagination
Youth entrepreneurship, rural entrepreneurship, entrepreneurial coaching and leadership
Education
Ph.D., Sociology, University of Wisconsin-Madison
M.S., Rural Sociology, University of Wisconsin-Madison
M.A., Agricultural and Applied Economics, University of Wisconsin-Madison
M.S., Community Development, Southern Illinois University at Carbondale
B.S., Journalism, Southern Illinois University at Carbondale